Dreighnhart 0.0.14 update!!
---
Good day everyone!! And happy New year
(soon to be new year.)
I hope everyone had a wonderful Christmas!! This is just a quick update on the games newest patch.
For the newest patch 0.0.14, there will be a full new dialogue segment with Guillotine, the young troubled psychic girl. This portion is only available after the cult house is completed (for those who have completed the cult house already or just want to skip the part entirely, there will be an option available for that when you approach the chimney.) Also there will be two new gals I plan on adding to this patch. One is a confused troubled Catholic Vampire, and the other is an easily enraged knight. There is one more I want to add soon, but she's a real special case, so I have to make sure everything is up to par for her.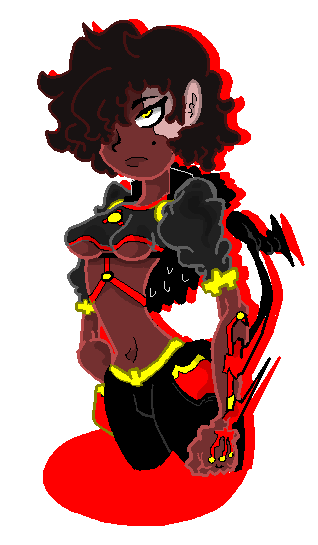 (The special Case)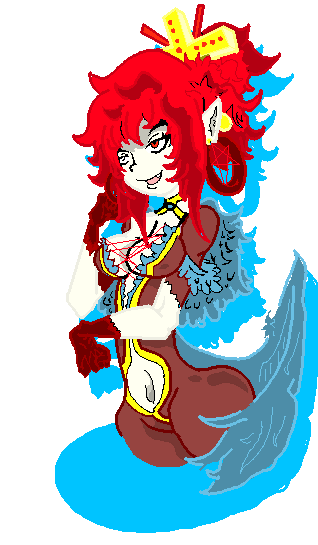 (Catholic Vampire)
Alongside this, I have fixed some of the dialogue issues in the game and have added some CG's to the game for certain events. The events such as is when Sable and the Inn Keep hold each other in bed together, also when the bog witch uses her powers to keep Sable down. Also one for when Sable takes a dip in the bath. Along with that there is some touch up art for some scene's I didn't feel were good enough just yet. There will be many more to come for the game in later update indefinitely, but at the moment there are only a few I have available.
Also I added a few new areas in the game for Sable to explore in, along with a few new Npc's in some areas to make some zones feel less empty.
That will be all for this update, and as a side note; I will be posting more art and screenshots for the game regularly soon this coming week. Things have been busy for me lately so it was a bit harder to post things as much as I wanted to. But thank you again for taking the time to play "Dreighnhart", and I hope you'll enjoy what is soon to come down the road for the game.
Patreon page: https://www.patreon.com/dreighnhart
Game Jolt: https://gamejolt.com/games/dreighnhart/274793
Itch.io: https://maplesappy.itch.io/dreighnhartwheredreamsfade
Files
DREIGHNHART 0.0.11_pub.zip
147 MB
Dec 06, 2017
Get Dreighnhart: Where dreams fade