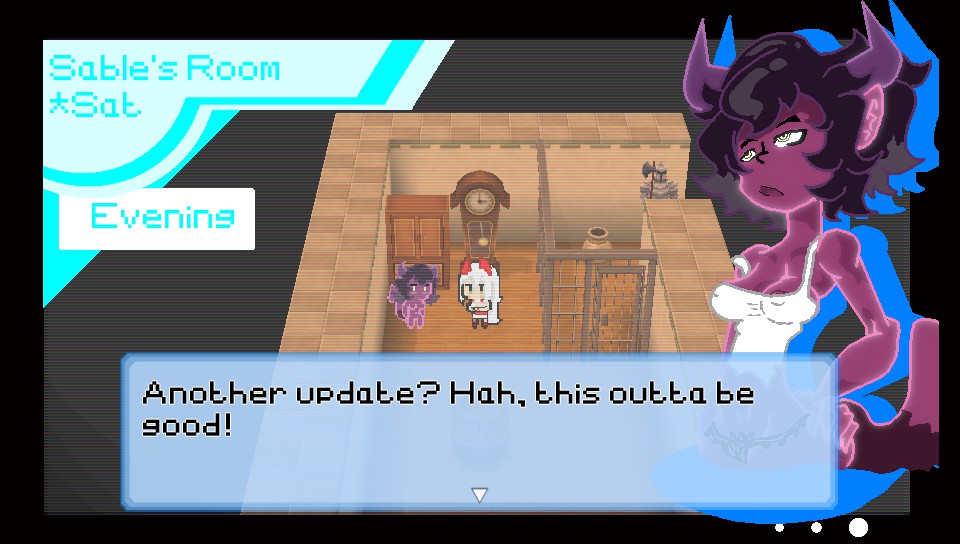 Good day everyone!!
I hope everyone is enjoying their day and all is well!
Just a quick update for the game and the progress it's going in. At the moment I've been spending as much time as I can updating the game as much as I can on here and itch.io in my spare time. And the more I worked on this game, the more I realize that I want to make it into a full fledge rpg. Not a quick short 1-2 hour game. But something that you can all come back to over and over after 10+ hours of play at least. To make it an rpg (NSFW) game that people can enjoy. And to do that I would need more time to work on it than just a year. I want to expand the games work production as much as I can and make this something I could spend more than just my free time after work on.
So to do that I would need your help in any way you can so I can get the fundings I need to spend actual time on this game more and more, rather than just someting I only have 1 hour to 4 hours a day to work on it. So I can have the money to buy the materials I need in order to do real design work for the game and push out more art for the game as well.
If you can, share this game as much as you can to people you know through social media that you think might be interested in this game. Donate a dollar or more if you can to my patreon so I can get the money I need for this game. And most important, your continous support enjoyment for this game.
Again, thank you for taking the time in playing this game, and showing me this isn't something I only enjoy but many others as well.
## Have an amazing day, and thank you all for everything!! ##
Patreon link: https://www.patreon.com/dreighnhart
Personal Twitter link: https://twitter.com/djmuffinfist
Game Twitter: https://twitter.com/dreighworks
Get Dreighnhart: Where dreams fade (nsfw)