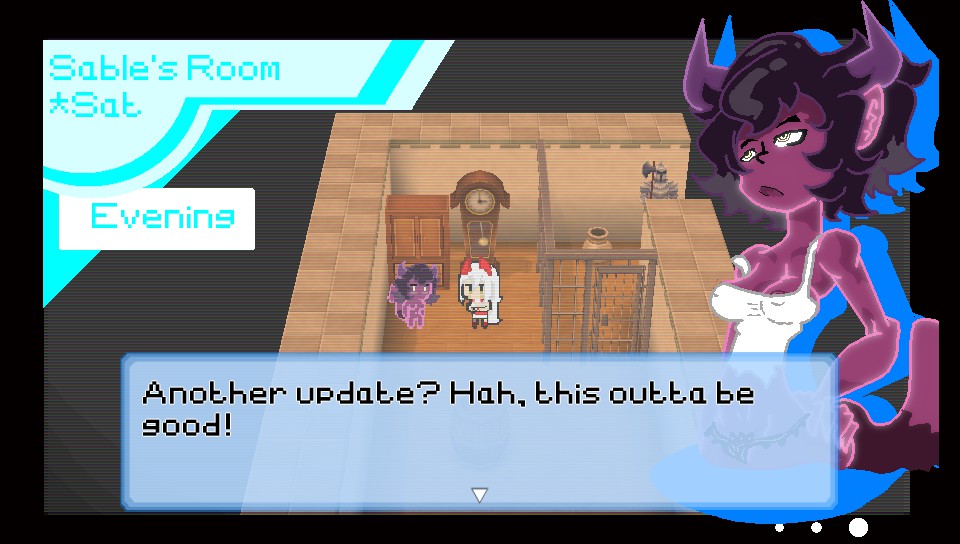 [Patreon link] Patreon Page
Good day everyone!!
This is a quick update for the game. I'll be releasing the update for Dreighnart 0.0.9 today!!
As for the $5 tier patreon supporters, 0.0.11 will be available to you.
And for the $10 tier patreaon supporters, 0.0.12 will be ready tomorrow.
For 0.0.9 the update consists of:
*general bug fixes.
*general location fixes.
*Yana (the dragon girl), as a new girl you can romance.
*Dialogue fixes
As for 0.0.11 - 0.0.12
*Added features to skip the opening segments
*Further dating segments with Yana.
*Multiple fixes to the dialogue, and a lot of re work done to the starting segment of the game.
*Nudity for Sable.
*And much more!!
Thank you again everyone for your continued support for the game. I hope you all will enjoy it so far, and I'll be sure to keep you all posted on all future updates!!
Get Dreighnhart: Where dreams fade (nsfw)